Quality assurance through process optimization.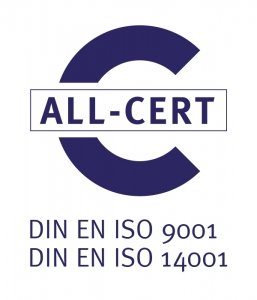 The quality management standard ISO 9001 is the most widely used standard nationally and internationally in quality management and shows our efforts to operate all areas of our company as efficiently as possible. The ISO 9001 certification is recognized worldwide and ensures that our management systems are constantly checked and approved and thus guarantees the satisfaction of our customers.
Through prudent use of resources and sustainable management, we take responsibility for the world of tomorrow and establish ourselves as an ethical and credible supplier. The ISO 14001 certification is a globally recognized basis for environmental management systems and includes all aspects for the continuous improvement of environmental management.
Süchtelner Straße 65,

41066 Mönchengladbach